Course overview
This course aims to develop individuals into animal industry professionals by exploring the management of zoological collections, wildlife conservation and farms. This in turn allows you to explore and acquire a range of expertise and progress into a wide range of roles both nationally and internationally.
Vocational relevance, professional standards and transferable skills for employability are central to this degree. The programme will empower you to further develop your practical hands-on animal management skills through access to over 75 species of animals in our very own zoo 'Capel's Creatures'. Additionally, you will develop academic research skills and core knowledge required to work in zoos, animal rehabilitation reserves, aquaria and animal collections or related animal industries. As part of your studies, you will be actively encouraged to participate in numerous trips within the animal industry. These will enable you to see behind the scenes of different zoos and animal collections and understand how the theory taught is applied in the real word. You can also take part in our annual conservation trip; previous students have worked on projects in South Africa and Peru.
UCAS course code: D105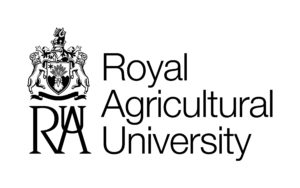 You will learn
Animal evolution
Primate management and advanced enrichment
Advanced animal behaviour
Carnivore management
Ecology, species tracking and identification
Sustainability in animal management
How to conduct an honours research project
BSc (Hons) Animal Management and Zoology – Royal Agricultural University
Applicants should confirm their ability to study on the BSc Top-Up by presenting evidence of a foundation degree or a HND award (Merit) in a subject related to the BSc Top-Up. Depending on previous studies, you may be required to complete additional 'bridging' studies prior to enrolling on the course in order to cover identified gaps in previous learning.
Successful completion of this BSc Top-Up provides a clear route if you are seeking employment within the zoological and animal collections industry both nationally and internationally, as well as animal management and conservation related industries. Additionally, you can further your education by undertaking a master's degree or a PhD in a related discipline.
Tuition fee loans cover the cost of your undergraduate course fees, and are paid directly to the Royal Agricultural University.
There is no age limit on eligibility for tuition fee loans, so anyone can apply, providing that they are going to be studying for their first undergraduate degree.
Depending on where you live, there are different options available, and you will need to apply to different organisations. Students from England can apply for a tuition fee loan wherever they choose to study in the UK.
A means-tested maintenance loan is available to all students who are eligible for student finance. Adult learners can apply for grants and bursaries to help pay for courses and training.
Check the tuition fee costs for your course on the UCAS search tool.