Caring for our Animals and Plants During Lockdown
Even though our facilities are currently closed due to the COVID-19 restrictions put in place by the UK government, with students learning remotely from home, our campuses across London still require daily care.
With more than 1,000 animals in our extensive zoos, collections and farms, as well as over 40 acres of land, the College is incredibly grateful for the staff who continue to look after the wellbeing of all the species in our collection and manage our green spaces.
In anticipation of our students starting to return to College from March onwards, we would like to showcase some of the daily life still happening at our campuses.
Keeping our Animals Happy and Healthy
Due to the current UK lockdown restrictions, students and members of the public are not allowed to visit the animals at our campuses and farms. Our animal management team have made adjustments to ensure that the animals continue to receive the human contact, activity and enrichment they need.
Potaroos
Our potaroos, Sid and Taz, have moved to a new enclosure which is larger and better suited to their species. Part of their diet includes live morio worms, which are placed under a bed of grasses as an enrichment exercise.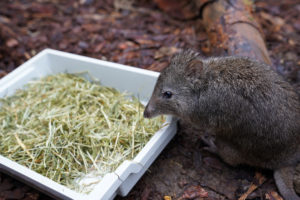 Hunting for the worms keeps the potaroos busy and occupied during their mealtime!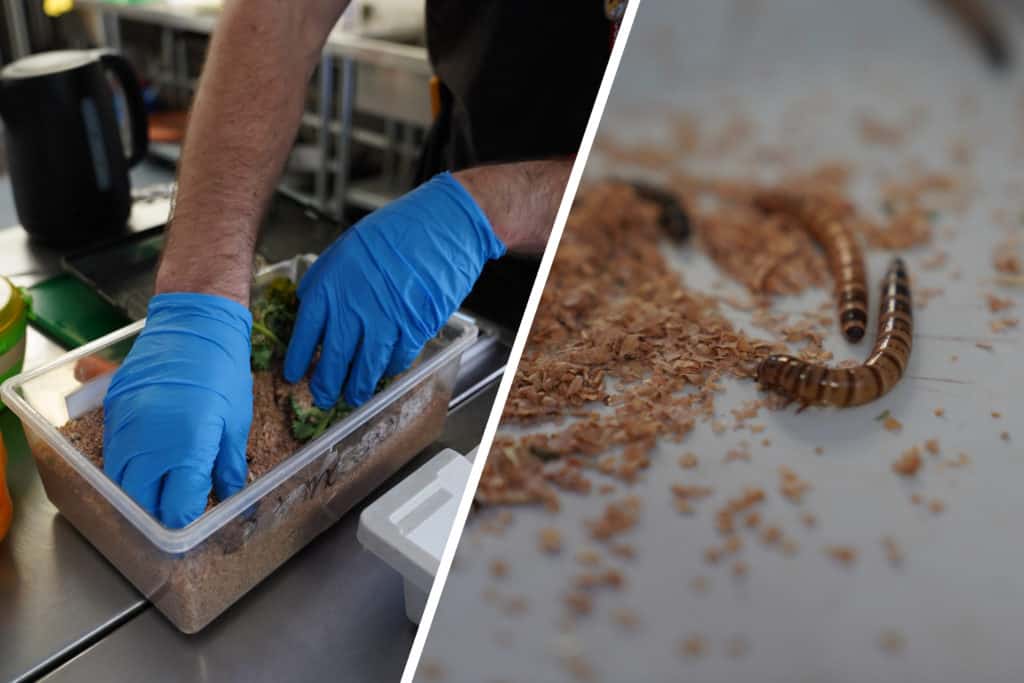 Prevost's squirrel
Our Prevost's squirrel, Athena, still has the same diet as before but additional feed times have been scheduled to replace the human contact she has been missing.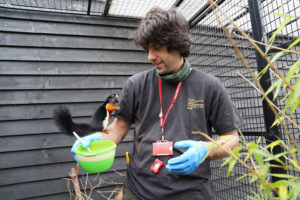 Athena has tooth problems due to her age, so our staff warm up her vegetables to soften them. The food is spread around her enclosure to make her climb and scavenge for it, like she would in the wild.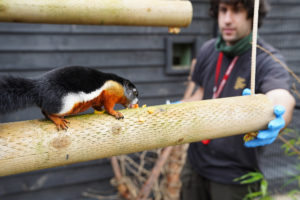 Civet
Ted, our resident Asian palm civet, likes to be active while he eats. Sometimes his meal is placed inside an enrichment toy, which he must manipulate in order to get his food.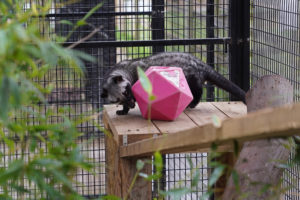 Like all of our animals, Ted's dietary requirements are strictly monitored by the team and documented in meal plans like this one.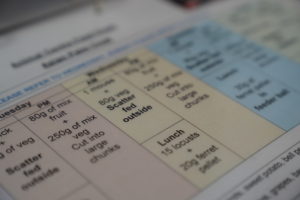 Meerkats
Kojo, Nuri, Neyo, Kato and Adofo are meerkats at our Crystal Palace Park Campus. Playtime is extremely important, and our staff like to give them opportunities to explore new things. At Christmas the meerkats had a chance to open their own presents!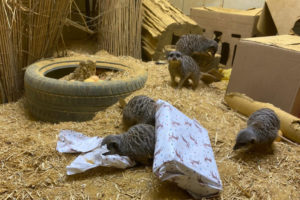 Yellow mongoose
Henry is a yellow mongoose and likes to eat insects. Locusts are one of his favourite meals; the live insects are let loose in his enclosure, allowing Henry the opportunity to seek them out himself.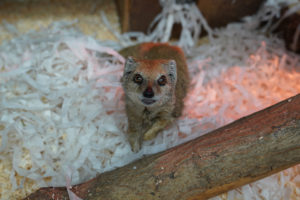 Crows
Our crows Lorenz and Skinner also like to feast on live locusts.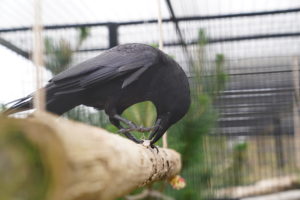 Due to a resurgence in avian flu, our staff have implemented strict safety protocols for the birds in our collection; clothes are disinfected before entering an enclosure to prevent wild bird matter from being introduced to their environment, and roof sheltering is now in place.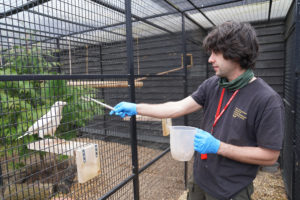 Alpacas
Some of our animals are allowed to explore the grounds of our campuses with their keepers, such as Charlie and Minstrel, who are the alpacas at our Mottingham Campus. This provides them with exercise and satisfies their curious nature.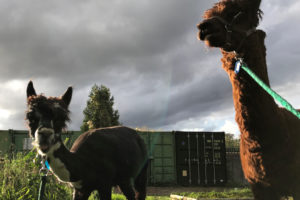 Maintaining our Green Spaces
It may be winter, but the gardens in our campuses still need to be looked after. Our garden staff have not only been managing the health of our plants, they have also been getting the grounds prepared for the return of students and visitors.
Due to COVID-19 regulations last year, we had a lower number of staff actively caring for our gardens. The size of many trees and shrubs were reduced, giving our team less to maintain and allowing the plants to reinvigorate themselves. Now our gardeners have been working hard to prepare for spring.
David is one of the only gardeners who has the ability to work on the Japanese Garden at our Enfield Campus, having previously trained and worked in Japan. Here he can be seen shaping a cedar tree; the main structural work on the plants is done at this time of year, as the plants are mostly dormant.