Capel Manor College joins forces with Green Space Skills Hub to deliver Mayor's Skills Academy Programme
Capel Manor College is proud to announce its collaboration with the Green Space Skills Hub, an initiative driven by recommendations from the London Green Spaces Commission. The establishment of the Hub is a pivotal step in transforming how the green sector is managed and funded amid ongoing challenges posed by limited public sector funding.
As part of the College's commitment to the initiative, Capel Manor College will offer research, advice, and influence to connect stakeholders, employers and other influencers in the green sector. Additionally, Capel Manor College will play a crucial role in curriculum design and redesign, ensuring alignment with employer requirements and addressing gaps in the current provision.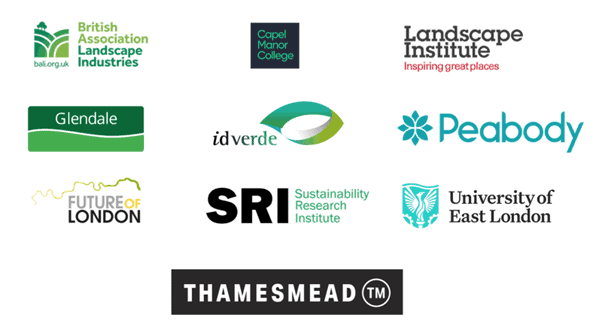 Led by Groundwork London and Parks for London, the Green Space Skills Hub is an ambitious industry collaboration involving boroughs, employers, sector bodies, and education and training providers. It aims to enhance skills, address workforce vacancies, facilitate quality training and work experience, and provide broader employment support, particularly for underrepresented groups facing barriers to market participation.
"We are thrilled to be part of the Green Space Skills Hub, a collaboration that truly aligns with our commitment to environmental sustainability and workforce development," said Caroline Turner, Director of Green Skills at Capel Manor College. "We aspire to equip our students with the skills needed to meet the net zero target of 2030 for London, in line with the Mayor's green skills agenda. Together, we aim to address skills shortages, create opportunities for Londoners to move into good jobs, and support a green recovery."
Charmaine Holland, Green Space Skills Hub Manager, said: "I am immensely proud to lead the Green Space Skills Hub at Groundwork. Our collaboration with Capel Manor College and other partners is driving meaningful change in how we approach green spaces in London. Through this industry collaboration, we are providing opportunities and equipping a diverse and skilled workforce to tackle climate challenges, while creating healthier and more inclusive environments for the people of our city."
The Green Space Skills Hub is underpinned by five key work-streams, each dedicated to addressing crucial aspects of the initiative:
People: Emphasising recruitment, workforce structure, and diversity and inclusion to create a more inclusive and representative workforce.
Training gaps and curriculum design: Identifying employer needs, designing relevant training options, and ensuring a sustainable legacy for the initiative.
Apprenticeships: Collaborating with small and medium enterprises (SMEs) to retain the apprenticeship levy within the sector and developing innovative programme designs.
Careers and Continuous Professional Development (CPD): Enhancing the skill set of the existing workforce and fostering outreach to other sectors like housing, highways, and regeneration.
Climate and future skills: Focusing on climate-driven landscapes and exploring future green space uses, such as those related to health and well-being and social assets.
The Green Space Skills Hub operates in conjunction with the Green Skills Academy, an integral part of the Mayor's Academy Programme. Together, they strive to promote diversity, inclusion, and equity within the green sector, with a particular focus on underrepresented groups such as BAME individuals, women, young people, older people, lone parents, people with caring responsibilities, and deaf and disabled people.
By forging partnerships and facilitating high-quality training, work experiences, apprenticeships, and employment support, the Green Space Skills Hub aims to uplift the horticultural skill level of the workforce and expand the talent pool through recruitment diversity and employer engagement.
For more information about the Green Space Skills Hub, or to get involved in reshaping the Green Sector by embarking on your new green career, visit www.greenspaceskillshub.london.