Black History Month
Launched in London in the 1980s, Black History Month has been celebrated nationwide for more than 30 years, aiming for communities to challenge racism and educate themselves, and others, about Black history.
Black History Month is the perfect opportunity to recognise and reflect on the contributions that people of African and Caribbean descent have made to history. This year, Capel Manor College is highlighting three key figures making a difference in the land-based sector.
Danny Clarke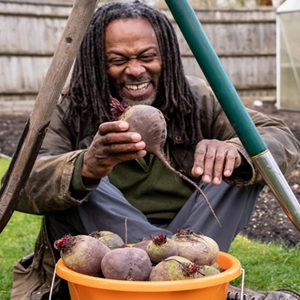 Job Title: Professional Garden Designer, Maintenance Practitioner and Landscaper
"I went on a course and I said, "I've been thinking about calling myself The Black Gardener" and the guy nearly fell off his chair, he said "if you get nothing else out of today you must change your name to The Black Gardener… it's tongue in cheek but also there's a serious message behind it if you choose to want to find it."
Danny Clarke, also known as 'The Black Gardener', is a professional garden designer, maintenance practitioner and landscaper. He changed careers from sales and founded his own garden design company in Bromley in 1997. 
Danny is a self confessed "friend of the earth" and not only is Danny an experienced horticulturist, but also an established TV presenter and expert. His career in TV has flourished and he was given the honour of presenting for the BBC at the iconic RHS Chelsea Flower Show and the RHS Flower Show Tatton Park.
Mandisa Greene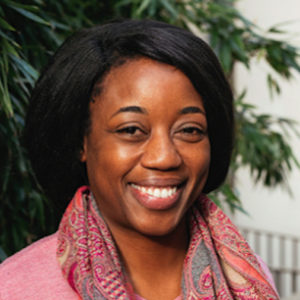 Job Title: Veterinary Surgeon
Speaking on diversity within the veterinary profession: ''Growing up in Trinidad – I was used to seeing veterinary surgeons and veterinary staff who looked like me so it never occurred to me that this was a profession that could be inaccessible. When I returned to the UK being a Veterinary surgeon from a minority was seen as unusual and I realized that young people from minority ethnic backgrounds might not consider a veterinary career as a result.''
Mandisa Greene is a veterinary surgeon, making a difference. The Royal College of Veterinary Surgeons Council has elected Mandisa as their first black Council member to be Junior Vice-President of the College for 2019-20, making her the first person from a minority ethnic background to be elected in their 175-year history! Mandisa is dedicated to encouraging more diversity in the veterinary profession and is happy to be seen as a highly visible role model in the push for increased diversity.
Juliet Sargeant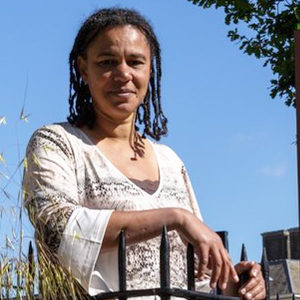 Job Title: Garden Designer and TV Presenter
"People in the last few years have been asking why there aren't more women garden designers and the same with young people, but to date nobody has really asked the question about ethnic minorities and different cultures" 
Juliet Sargeant, a Capel Manor College Alumna, is a garden designer and TV presenter. Juliet's previous career in hospital medicine, informs her approach to designing gardens and communicating the importance of landscape on our health and wellbeing. 
In 2016, Juliet became the first black female designer in 103 years of Chelsea Flower Show to win Gold with her 'Modern Slavery Garden'. Full of symbolism, her Garden celebrated the British Parliament passing the Modern Slavery Act .
In 2017, Juliet was made a Fellow of the Society of Garden Designers for her contribution to garden design and horticulture. She creates truly individual spaces, which help us to connect with the landscape and enjoy the full potential of our gardens. Juliet believes that access to good–quality green space is a priority for healthy living and happy communities. 
Studying at Capel Manor College
Capel Manor College is committed to ensuring equality of opportunity for all its students and we welcome, celebrate and value the diversity of our learning community, and seek to promote an inclusive learning and working environment where everyone can achieve to their full potential.
This year, students across our six London campuses are taking part in competitions to express what Black History Month means to them through art and creative writing. Students will be taking part in a creative chalk competition. The winning imagery will be displayed at the College to help celebrate the enormous contribution Black people have made to our vibrant and diverse society. Additionally, our students will have the opportunity to take part in a creative writing competition that our English team will be running, with the emphasis being on Black history and an inspirational Black person.
Discover your potential at London's environmental college. Browse courses and apply online today.