If you are interested in horses and horse riding, or working with leather and have artistic flair, then one of our saddlery and shoemaking courses is the ideal choice.
We offer the prestigious and historic Worshipful Company of Cordwainers' Diploma in Saddle, Harness and Bridle Making, as well as the Cordwainers' Diploma in Shoemaking.
Our saddlery and leatherwork courses are taught through practical demonstrations and hands-on workshops, helping to provide you with the skill set needed for working within the leather industries. 
Our students enter the industry working for saddlery businesses and Master Saddlers whilst others take up apprenticeships to further their training. Skills learnt on our courses are transferable, and our students go on to work with a wide range of employers such as luxury leather goods makers, the British Army and fashion designers.
Visit us at our next Open Day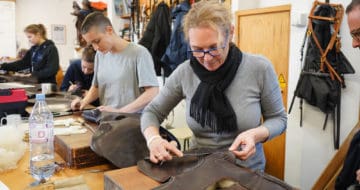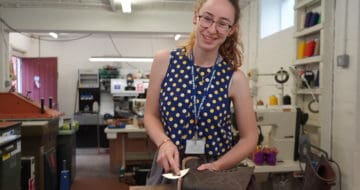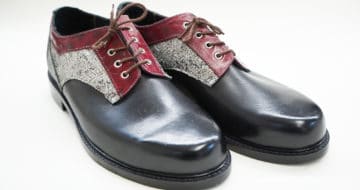 Facilities
Our saddlery and leatherwork courses are taught at our Enfield Campus, set amongst 30 acres of picturesque gardens and green space.
You will be taught in our leather workshop, located within historic Victorian stables.