Celebrating GCSE Results
We are delighted to announce yet another year of remarkable GCSE results achieved by our students. Our commitment to academic excellence while nurturing a deep understanding of environmental issues has given us outcomes to be proud of.
Despite the challenges posed over the last few years, students of Capel Manor College have showcased their resilience and dedication, achieving outstanding results.
With a curriculum that intertwines essential theory and hands-on practical skills, our students have proven their ability to mould themselves as well-rounded individuals who are ready to make a positive impact in the land-based sector.
We would like to say a huge congratulations to all of our students who worked so hard to get their results. In addition, we would like to give a special mention to the following students who worked incredibly hard and achieved excellent results: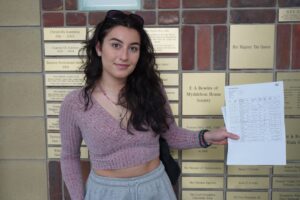 Xenia:
"I feel pretty good, I was a bit shocked but I feel happy. From September onwards I want to open up my own business with flowers as I have now finished my studies."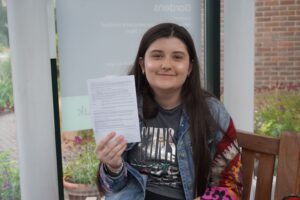 Esmae:
"I'm feeling very pleased with my results and I am hoping to move up and do another GCSE. I'm hoping to get another Grade 5. I will be coming back in September to do another Animal Management course, which I received a conditional offer for."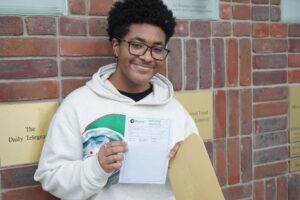 Xavier:
"I'm feeling really good and looking forward to studying the Animal Management Advanced Diploma (Level 3)."
Louisa:
"I was feeling nervous at first but now that I have opened the envelope, I'm happy. I will be staying on at the College to do my Level 3 Diploma."
Daanial:
"I'm feeling really good. My next step is to carry on forwards with my next course – the Animal Care Technical Diploma (Level 2)".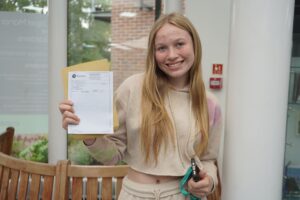 Frankie:
"I'm feeling really good, I was really pleased with my results and I didn't think I would do this well."
Capel Manor College's Principal, Peter Brammall, expressed his delight at the students' achievements, stating, "Every year, we witness our students' exceptional achievements with a sense of immense pride. These results reflect not only their hard work but also the dedication of our staff who strive to create an environment that nurtures academic curiosity and environmental consciousness."
As we continue to gather quotes, images, and more details from the exceptional students who have excelled in this year's GCSE exams, stay tuned for further updates. 
It is not too late to study with us this September. If you are passionate about our environment, we are sure to have a course that is perfect for you. Contact our friendly Admissions team for further information, or browse our range of courses and apply today.