Capel Manor College Supports Enfield Living Memorial
Our arboriculture students and tutors helped plant the trees at Enfield Town Park that will form a heart-shaped memorial in honour of those who lost their lives to Covid-19. The Enfield Living Memorial project aims to create a living tribute for those lost locally during the pandemic.
The College is honoured to be involved with such a special project; we are very proud of the collective team effort of our arboriculture students and tutors who planted the trees for this beautiful public memorial from March through to April.
The completed memorial will create a place for personal and collective reflection for everyone who visits the site. It will mark the collective loss and bereavement of the people of Enfield with a glade of trees in the shape of a heart, an emblematic fire sculpture and eventually a permanent sculpture made in the shape of a phoenix.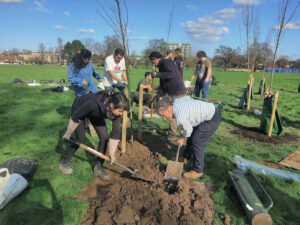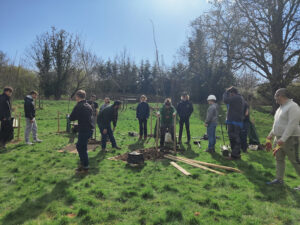 Work is now starting on a sculptural artwork for its centre and the steering group working on the project is planning an open day for the public later in the year. The project is being supported and funded through a variety of sources including public donations and has now reached over three quarters of its necessary goal. Anyone wishing to make a donation can do so through the Go Fund Me page.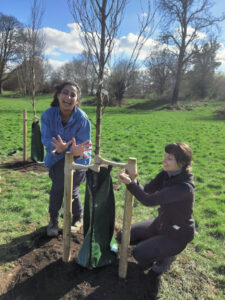 More details of the project can be found online at enfieldlivingmemorial.org