Black History Month – Time for Change: Action Not Words
Launched in London in the 1980s, Black History Month has been celebrated nationwide for more than 30 years, aiming for communities to challenge racism and educate themselves, and others, about Black history.
Black History Month is the perfect opportunity to recognise and reflect on the ongoing contributions that people of African and Caribbean descent have made to history. This year, Capel Manor College is highlighting key figures making a difference in the land-based sector.
Tayshan Hayden-Smith – Garden Designer and Capel Manor College Alumni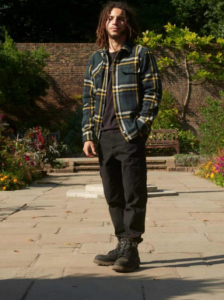 Tayshan is an ex-footballer and was a former student at Capel Manor College. He founded Grow2Know with the hope to try and bring positivity into a time of trauma after the Grenfell tragedy. Grow2Know is a non-profit organisation focused on empowering young people through horticulture whilst also creating a more inclusive environment. Tayshan won his first Silver-gilt medal at the RHS Chelsea Flower Show in 2022 for his Hands Off Mangrove garden. He has also recently become an ambassador for the Royal Horticultural Society.
Hazel Gardiner – Floral Designer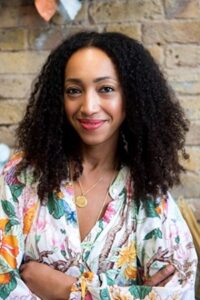 Hazel is known for her innovative arrangements for weddings, events, editorials and more, and is passionate about using British flowers and sustainable floristry methods. She is also a new Trustee of the Garden Museum where she hopes to increase diversity in horticulture.
Hazel studied Fashion Journalism and Broadcast at the London College of Fashion after which, Hazel worked in music television production. The hours were long and the stress high and after a cancer diagnosis, she was forced to reassess her priorities.
Flowers, nature, and the outdoors gave Hazel so much solace and enrichment before, during and after her illness.
Paul Campbell – Landscaper and Urban Designer and Capel Manor College Alumni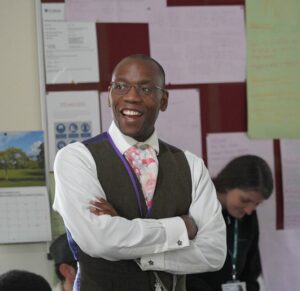 His horticultural career began at Capel Manor College. Paul has Bachelors and Masters Degrees in Spatial Planning, Urban Environmental Design and Landscape. His involvement in the Fellowship programme took him to Jamaica and helped encourage people of Caribbean/African descent to enter the horticultural and landscape professions.
Paul has been developing initiatives for UK organisations, including attracting more diverse applicants to Kew Gardens' horticulture apprenticeship program. "It remains my personal ambition to improve careers advice in schools and to help more young people enter the land-based sector.''
Danny Clarke – Garden Designer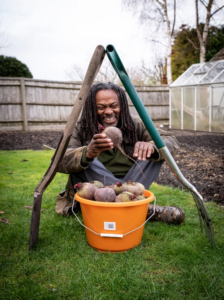 Danny is a self-confessed "friend of the earth". Danny is not only an experienced horticulturist with his own company, The Black Gardener, but also an established TV presenter and expert presenting at the RHS Chelsea Flower Show.
Danny explains the story behind the tongue-in-cheek name of his landscape company:
"I went on a course and said that I had been thinking about calling myself The Black Gardener. The guy nearly fell off his chair.
He said, 'If you get nothing else out of today you must change your name to The Black Gardener.'
There is a serious message behind Danny's company's name and philosophy. His goal is to bring gardening to urban spaces and to reach a younger, more diverse audience than is traditionally associated with horticulture.
Zephaniah Lindo –  Royal Horticulture Society (RHS) Training Development Officer, Horticulture Lecturer, Television Presenter and Capel Manor College Alumni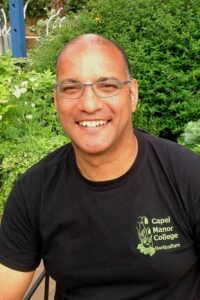 Originally Zephaniah enrolled in Capel Manor College to enhance his horticulture business. Zephaniah then stayed with the College to become a passionate and knowledgeable lecturer inspiring many students. He has gone on to become a well-known presenter on BBC Gardeners World.
Zephaniah won Bronze at the 2016 RHS Chelsea Flower Show called Beans Beans that commemorated the International Year of the Pulse.
Zephaniah is now the Resource Development Lead for the Royal Horticultural Society School Gardening Campaign.
Juliet Sargeant – Garden Designer, TV Presenter and Gold Medal Winner, RHS Chelsea Flower Show, Capel Manor College Alumni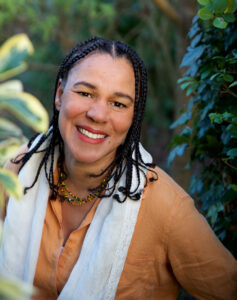 In 2016 Juliet became the first black female designer in 103 years of the RHS Chelsea Flower Show to win Gold with her social campaign Modern Slavery Garden. Juliet's previous career in hospital medicine, informed her approach to designing gardens and to communicating the importance of landscapes to our health and wellbeing. She is now a garden designer and TV presenter.
Juliet was made a Fellow of the Society of Garden Designers in 2017 for her contribution to garden design and horticulture. She creates truly individual spaces, which help people to connect with the landscape and to enjoy the full potential of gardens. Juliet fully believes that access to good quality green space is a priority for healthy living and happy communities.
Juliet is keen to widen diversity in the horticulture and garden design industry and said:
'People in the last few years have been asking why there aren't more women garden designers, and the same with young people, but to date nobody has really asked the question about the absence of ethnic minorities and different cultures.'
Navaratnam Partheeban – Dairy Specialist Veterinarian and Equality Campaigner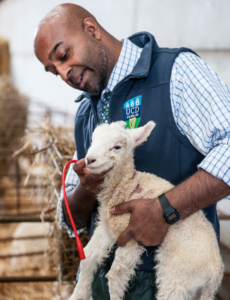 Navaratnam is currently researching the promotion and support needed for ethnic minority individuals to consider entering the agricultural, farming and veterinary sectors, at the Nuffield Farming Scholarships Trust.
Navaratnam is also a Dairy Technical Specialist at Phibro Animal Health studying intensive dairy production in both the United States and China. He has vast experience in veterinary practice, the pharmaceutical industry, and higher education. Navaratnam also breeds and raises his own flock of sheep.
In 2018 he authored a Talking Point column for Farmers Weekly that called for the breakdown of the remaining ethnic barriers in agriculture. He is a member of the British Veterinary Ethnicity & Diversity Society, which supports those working in veterinary professions with any issues of race, ethnicity, diversity and discrimination.
Watch Navaratnam at The Oxford Farming Conference.
Mandisa Greene – President of the Royal College of Veterinary Surgeons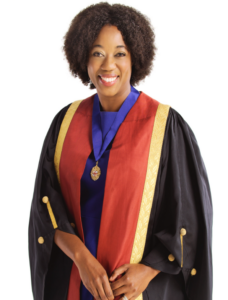 In 2020, Mandisa was the first person from a minority ethnic background to be elected President of the Royal College of Veterinary Surgeons 175-year history.
Speaking on diversity within the veterinary profession Mandisa said:
'Growing up in Trinidad, I was used to seeing veterinary surgeons and veterinary staff who looked like me, so it never occurred to me that this was a profession that could be inaccessible. I am a strong believer that when you can see it, you can be it.'
When Mandisa returned to the UK, she saw that being a veterinary surgeon from an ethnic minority was seen as unusual and she realised that as a result, young people from minority backgrounds might not consider a veterinary career.
Read more about Mandisa's election.
Arit Anderson – Garden Designer, Writer, Television Presenter and Capel Manor College Alumni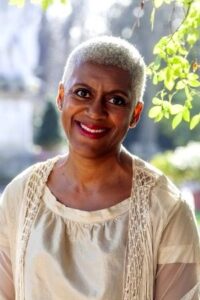 Arit studied at Capel Manor College and had success at the 2013 RHS Chelsea Flower Show, winning the Fresh Talent category for a collaborative student design.
After attaining a diploma in garden design, Arit won Gold Medal in the Conceptual Garden category for her own design at the 2016 RHS Hampton Court Palace Garden Festival.
Working in media enables Arit to publicise the future of gardening in an ever-changing climate, and to promote environmental solutions. Arit also works as a presenter on BBC Gardeners World, and writes for national publications.
Arit's ethos within her designs for both private and commercial clients is to include simplicity and environmental sensitivity.
Studying at Capel Manor College
Capel Manor College is committed to ensuring equality of opportunity for all our students and we welcome, celebrate and value the diversity of our learning community, and seek to promote an inclusive learning and working environment where everyone can achieve to their full potential.